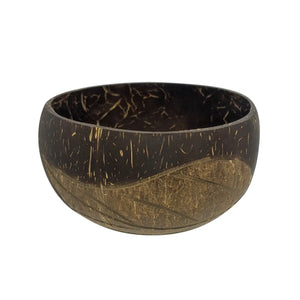 Our leaf patterned coconut bowl is made of coconut shells. Coconut bowls are made by cleaning and polishing coconut shells to create a smooth surface. The bowls can be used to serve food or as decorative items. They can also be added to your children's home corner area for them to explore imaginative play. This product is an eco-friendly alternative to plastic or ceramic dishes. It can also be used to hold craft materials or loose items for crafting or sensory play.
Recommended age: 3+
Made in Vietnam
Photos by : @Qtoysaustralia
Connecting play with nature.