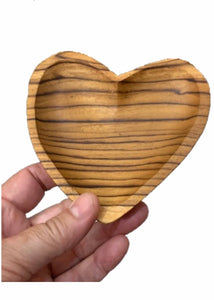 Heart shaped bowls for all kinds...please note the grain and colour will vary.
Measurements: 13cm wide 11.5 high 1.7cm thick
We recommend adult supervision at all times and children above 3 (three). Not suitable for children who put things in their mouth as they can pose a choking hazard. Ensure before each use item is checked for wear and tear and discarded if damaged. Do not leave immersed in water.
Connecting play with nature.